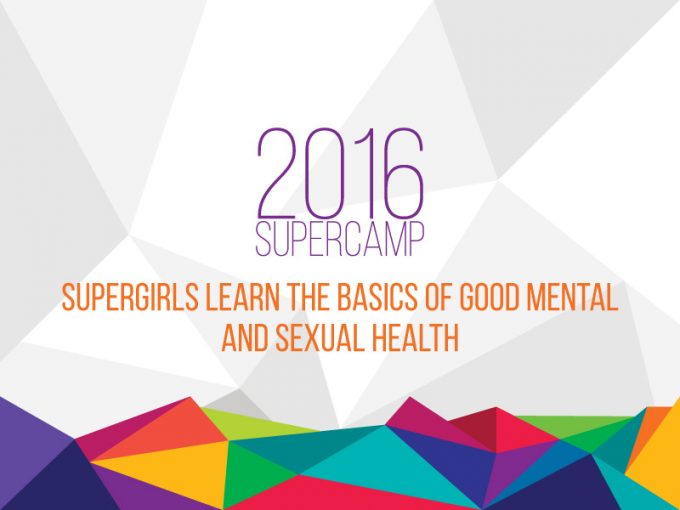 SuperGirls Learn the Basics of Good Mental and Sexual Health
Mental Health: Identity
Our goal is to increase self-efficacy and girls' confidence. In so doing we strive to reduce incidences of anxiety and depression, and suicide rates.
Kazi of The Medicine Lifestyle, taught the New Jersey SuperGirls about focus, form, and force through the art of Tai Chi. Campers learned this ancient art to help cultivate their ability to quiet their minds and bodies. The girls met the practice with initial resistance, but eventually perfected their movements and breathing techniques. Once they found their center, Tai Chi sessions became the most quiet and peaceful moments at camp.
Affirmations: At SuperCamp, girls develop a personal self-affirmation. Affirmations are constant and reassuring reminders that serve to maintain a positive experience of the self-conceptions and images. All affirmations use the format of "I AM_____." Campers identified their individual affirmations using terms such as: confident, lighthearted, patient and focused. Self-affirmations are intended to help girls cope with threats to their self-regard and to foster positive beliefs about themselves.
Family Engagement: Family involvement is instrumental to cementing healthy eating practices. This can be achieved by making healthful foods available at home, and by involving children in food shopping, and eating meals together as often as possible. Parents must also be mindful of portion sizes and ingredients and plan for snacks throughout the day in order to ensure that meals consumed outside the home are balanced.

In usual SuperCamp fashion, the parents came together to share their talents. This year they performed We Are The World. They enjoyed their moment in the spotlight so much they had to be gently asked to leave the stage.

Research: At SuperCamp, we reinforce positive identity development by studying and celebrating campers' ancestry and cultures of origin. All campers conducted basic research on a woman of personal, biographical or social significance. SEEDLINGS presented their person or place of study on posterboard while LEAVES girls created PowerPoint presentations. Noted figures presented included entertainers Nina Simone and Queen Latifah, Olympian Dominique Dawes, NASA scientist Dr. Christyl Johnson, and architect Merrick Sklarek, to name a few.
Body Confidence through dance:

In Philadelphia, caregivers read their heartfelt letters about the growth they have witnessed in each SuperGirl. There wasn't a dry eye in the house. The SuperGirls then performed their show-stopping African inspired dance to Andra Day's Rise Up, choreographed by Norma Porter.
In New Jersey, SuperGirls choreographed their own Hip Hop routine to Beyonce's Freedom. LEAVES girls learned African Dance from instructor Karen Miles of Zawadi Dance and SEEDLINGS learned Modern Dance from Vanera Aponte, owner of M.A.D.E. Stars Performing Arts School.

Recitation: Campers work on the memorization and performance of a piece of literature or poetry. By the end of SuperCamp, girls must memorize and perform the piece in its entirety. Girls chose poems by Maya Angelou, Mari Evans, Khalil Gibran, Marianne Williamson, Langston Hughes, and Audre Lorde. While recitation and elocution are not typically parts of the standard school curricula, we recognize and encourage Campers to develop their public speaking as it facilitates analytic skills and promotes confidence.
Sexual Health
Our goal is to provide girls with scientifically accurate information about their health, particularly their reproductive systems so they can make sexually responsible decision-making.  Dr. Thompson, Reproductive Endocrinologist and Infertility Specialist in the Department of Obstetrics and Gynecology at Saint Barnabas Medical Center provided our girls with age-appropriate information about the development of their bodies. Topics included: periods, breastfeeding, body cleansing, diseases, sexually transmitted diseases, and sexual intercourse.
Economics of Health
Our goal is to develop an understanding of the connection between economics and health behavior and reduce toxic and uncritical consumption.
New Jersey LEAVES girls spent Tuesday mornings learning about the fundamentals of the economics of health at the Greater Newark Conservancy Court Street Urban Farm. Girls developed a better sense of how food is grown and distributed in addition to learning more about the disparities that exist in food access.
Community Partner Jeaninne Kayambe taught girls about sustainable farming and entrepreneurship at the Life Do Grow Farms located in North Philadelphia.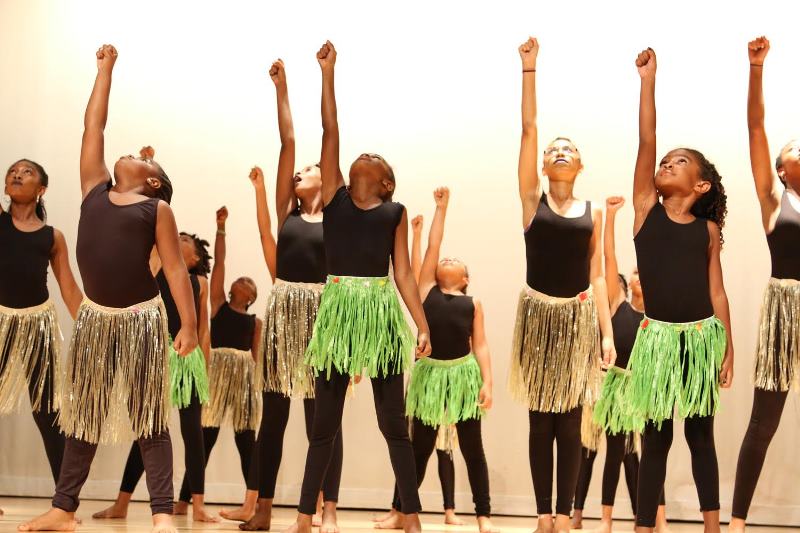 3.
SuperGirls Learn the Basics of Good Mental and Sexual Health