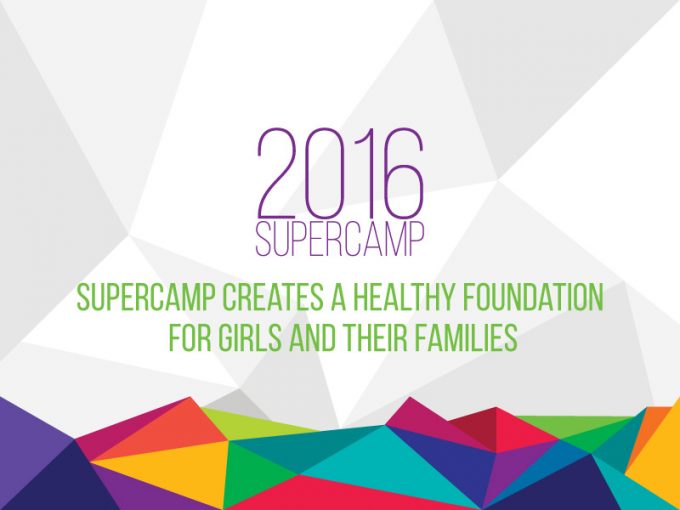 SuperCamp Creates A Healthy Foundation For Girls and Their Families
Our initiatives and programs are organized around four intersecting and overlapping areas of wellness: Physical Health, Mental Health, Sexual Health, and Economics of Health. While the SuperCamp Philadelphia pilot was only two weeks, the program incorporated the essential elements of the SuperCamp curriculum.
Physical Health
Our goal is to promote well-being by helping our girls develop a healthy lifestyle that includes fostering daily movement and increasing intake of fruit and veggies while also reducing sugar intake. Through these actions, we hope to reduce the incidences of obesity.
SuperGirls participated in a variety of physical health activities, beginning with a fitness evaluation.

In Philadelphia, Coach Leslie Marant tested the girls' resting heart rates and endurance.
In New Jersey, SuperGirls pre & post heart rate and blood pressure checks were conducted by Nurses Dianna Hume and Joan Scott. Both nurses assisted with screenings and provided an interactive healthy heart demonstration.
Movement
Philadelphia SuperGirls participated in Photo Fit Lessons with Professional Photographer and marathoner Ra Hall. Hall taught the girls how to apply the Maat principles in their photography lesson. Girls learned about light, shadow and reflection. SuperGirls also practiced yoga with the Underground Yogi, Sandra Welch.
Healthy Eating
New Jersey SuperGirls delved into nutrition education which included reading and understanding nutrition labels and learning about different types of sugar from LaChell Miller, Registered Dietician, ShopRite of West Orange. During the last week of camp, SuperGirls had a special surprise visit from Haile Thomas, Founder & CEO, Happy Organization. Haile shared the exciting work she has been leading in nutrition. She also discussed her recent accomplishments including being the youngest student at the Institute for Integrative Nutrition and interning at the Canyon Ranch Institute.
2.
SuperCamp Creates A Healthy Foundation For Girls and Their Families