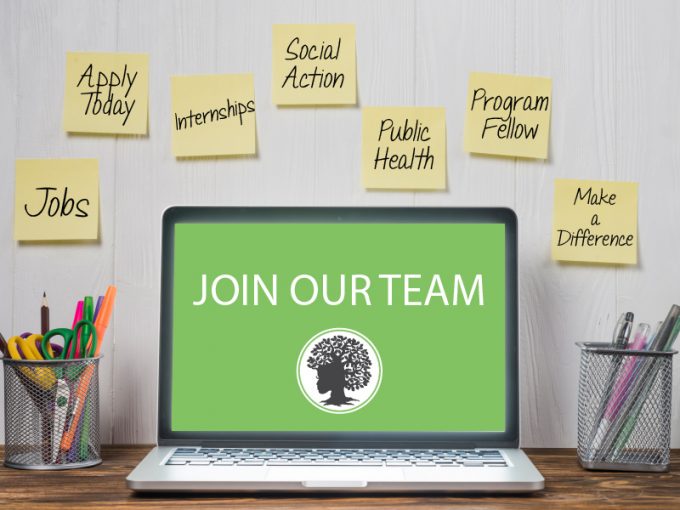 SuperCamp Philly Program Director
Job Summary:
GrassROOTS Community Foundation (GCF) is a public health and social action organization. Our mission is to create a world where all girls grow up to be healthy women.  Using social science and public health research, GrassROOTS develops place-based community wellness programs and initiatives for women and girls, particularly those who represent vulnerable populations; we do so because these individuals and their communities often bear the burdens of health and economic challenges. In practice, we train and develop women and girls to become healthy, confident community members who use their healthy energies to transform themselves, their families, and communities.
We operate programs across the United States, but primarily in Essex County, NJ; City of Philadelphia, PA; and Memphis, TN.
We primarily serve as an incubator of ideas. Our goal is to develop and evaluate ideas about how to maximize individual and community wellness. Our programs are specifically designed to be low cost yet have high impact. As a learning organization, we collect information so that we can consistently reassess our efforts.
We are seeking a Program Director for our summer leadership camp.  In 2108, GrassROOTS celebrate our eighth year of Super Camp! Super Camp is the intensive leadership camp for girls of African ancestry. It is the summer training portion of the SuperGirls Society leadership program. The Camp provides girls with confidence grounded in a sense of history and cultural understanding. At SuperCamp, girls learn basic literacy in mathematics, science, history, and reading through a cultural lens. The Program Director will work closely with the Director of SuperGirls Society (SGS) and the GrassROOTS Board.
The Program Director of 2018 Super Camp in Philadelphia will be responsible for executing portions of the camp curriculum,  managing overall Camp operations and budget as well as overseeing the junior wellness assistants. The Program Director of SuperCamp  will provide high quality care for the 20-25 SuperGirls.
Position Summary/Qualifications:
Primary roles and responsibilities include but are not limited to:
Serve as one of the primary representatives of the GrassROOTS Community Foundation
Implement our social action and public health curriculum
Oversee and manage daily program operations of SuperCamp
Conduct supervision and performance review process of interns and other program staff
Recruit and serve as liaison to partners, supporters and investors
Manage camp budgets
Meet with SuperGirls caregivers
Offer and support SuperGirls in their leadership development
Work in partnership with the GCF teams in New Jersey, Memphis and other states.
Skills necessary:
Be intentionally anti-racist
Be social media savvy
Articulate
Skilled presenter
Knowledgeable/proficient at Word, PowerPoint and Excel
Skilled, licensed, safe and insured driver
Active learner
Key Qualifications
Master's degree from an accredited institution
A demonstrated passion for working with young urban youth and belief in GCF's mission
Extensive leadership experience and previous experience developing or managing community programs
Deep and well-informed knowledge of African and African American history
Superlative planning, organizational and writing skills
Ability to effectively communicate with diverse stakeholders (Church, parents, campers, staffers)
A strong commitment to personal health. Physically active.
At least 3 years working in an educational setting
Respect for confidentiality and punctuality
Highly creative
Legal requirements
GCF will require a criminal background check, child abuse clearance, CPR certification and may require a drug screen for this position.
GCF will require signed confidentiality agreement.
Additional Information
Hours:
8:30 – 5:30pm Monday thru Friday

From July 1st thru August 9th

Industry:
Not-for-Profit
Compensation:
Competitive/commensurate with experience and training.
Pay Schedule:
Monthly

Former or current teachers welcomed

Individuals seeking to transition into philanthropy

Early retirees

Entrepreneurial mothers
GCF is an equal opportunity employer (EEO/AA/M/F/D/V).
Fellowship is renewable annually for no greater than 3 years.
Please submit cover letter and resume to info@grassrootscommunityfoundation.org
3.
SuperCamp Philly Program Director