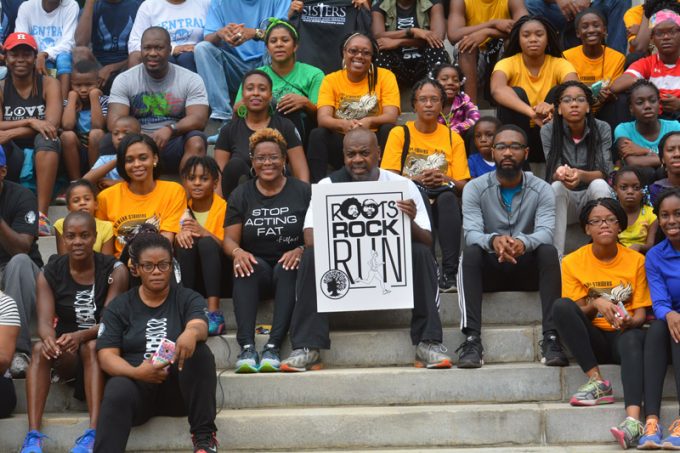 GrassROOTS Awarded Grant to Study How Participation in Physical Activity Reduces Youth Exposure to Violence
GrassROOTS Community Foundation (GCF) acknowledges that violence is a public health issue that disproportionately impacts youth, particularly those who live in economically depressed communities, are overexposed to violence and its deleterious effects. Because of this unfortunate reality, GCF works with youth, families and community stakeholders to identify sources of violence so that we may reduce youth's exposure to and engagement in these social ills. Guided by the cumulative research evidence on public health and youth development, we have designed a series of programs that foster a sense of self-efficacy, wellbeing, and teamwork as well as community and social cohesion.
We are delighted that Rutgers Center on Youth Violence and Juvenile Justice has awarded the foundation a grant that will allow us to formally evaluate whether our R3: Roots, Rock, Run Training Program and 5K Race can reduce violence among Newark Youth. Over the next year we will be assessing whether increasing youth and their families' access to and participation in structured, goal-oriented physical activity increases individual and community well-being.
The 10-week training program begins summer 2017 and will culminate in a 5k-community race in Weequahic Park on September 30.  Training will be held at Speedway Academies School in the City of Newark's West Ward.
We are thankful to Felesia Bowen, PhD, DNP Director of the Center for Urban Youth and Families through Rutgers School of Nursing for her collaboration and guidance throughout the process. Dr. Janice Johnson Dias and Dr. Brian Lawton will serve as Principal Investigators of the project. They will be working with newly minted community scholars and GrassROOTS team members Ali Scott and Tenisha Malcolm.
This work is an extension of GrassROOTS' work in the Germantown area of Philadelphia where for the past four years GCF has successfully trained youth and their families to participate in the R3 Roots, Rock, Run Community 5K.