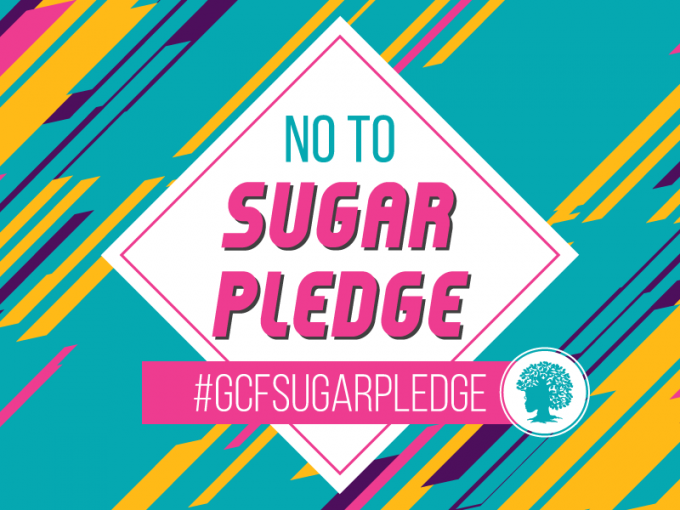 2017 Sugar Pledge – Instagram Challenge
Join the GrassROOTS Community Foundation
Super Camp Sugar Pledge
2017 Instagram Challenge
I pledge to control my sugar intake.
I am HEALTHY.
Sugar – given to children by adults in the form of breakfast cereals, sodas and fruit juices- is the real culprit in America's obesity epidemic.  Make a pledge to reduce your family's intake of sugar.
Get creative with how you and your family implement the SuperCamp Sugar Pledge.
From July 10 thru August 3rd, post your nutritious low sugar food choices and health meals on Instagram.  Tag @grassrootsfound when posting. Use the hashtags #GCFSugarPledge  #Food4Life #Food4Life
We will spotlight weekly winners on our social media sites. Family with the most post over the 4 weeks will win a $100 Visa Gift Card and a GCF tee.
**Sign up now. July 1 thru July 9th.  Contest begins July 10th.