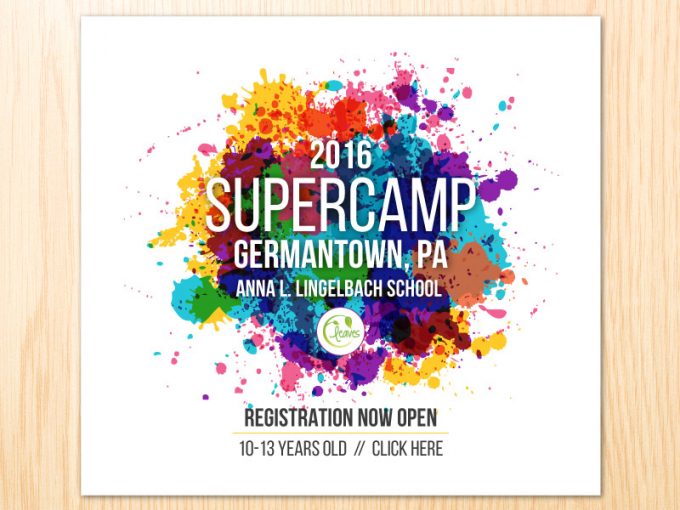 2016 SuperCamp Registration for Leaves SuperGirls at Lingelbach School in Germantown, PA
SuperCamp is a family-based camp for girls of African descent. Our camp is based on psychological theories that recognize the relationship between positive racial and social identity development for children's well-being. As a supplement to children's educational experience, we focus on areas of African and African American history not typically included in standard school curricula. SuperGirls explore and learn the histories of cultural icons and heroes that reflect their own biographies.
Additionally, we recognize the value of cultivating healthy bodies and a creative spirit. To foster artistic development and expression, youth participate in daily fitness including running, yoga, and dancing classes. The success of each camper depends on the support of her caregiving circle. To ensure that each camper reaches her goals, each camper and her caregiving circle completes a family assessment, which is used as the basis for their developmental plan and as the measurement tool to evaluate success. Each camp ends with a final performance where youth showcase what they have learned over the course of the camp.
SuperCamp Location:
Anna L. Lingelbach School
6340 Wayne Ave.
Germantown, PA 19144
SuperCamp Dates and Hours:
Monday – Friday, July 18 – July 28, 2016
Drop off is 8:30am
Camp Hours: 9:00am – 1:00pm
*Tuesdays and Thursdays – Extended hours until 4:00pm
Application closes 7-14-16
For more details, click link below