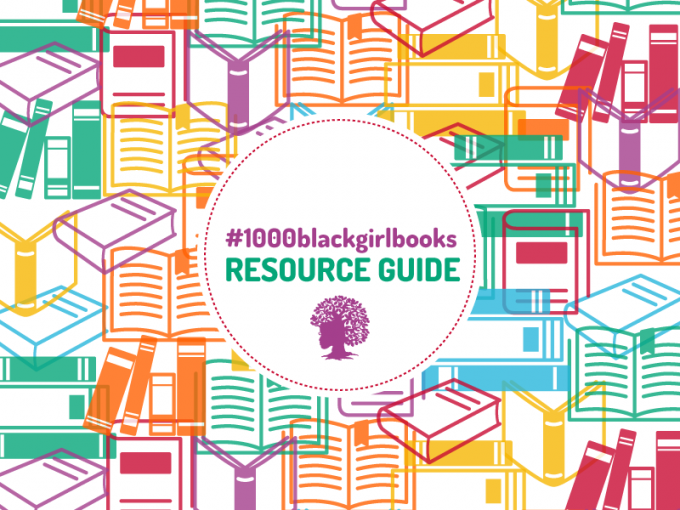 1000 Black Girl Books Resource Guide
This resource guide was created in direct response to the multiple requests made by educators, parents and students. Like Marley Dias, so many of you have asked for books with black girls as the main characters. And because of you, we have received thousands of books. Here we are sharing with you the first 700 book titles.  We have not yet catalogued all the books. As a small organization with only two full-time staff, our resources are limited.  Beginning in April, each month we will provide you with updates of new book titles.
This resource includes words of welcome from Marley Dias, Creator of the #1000BlackGirlBooks campaign. It also includes comments from Dr. Lauren Wells, Chief Education Officer, City of Newark who offers us tips on how we can foster and promote reading and literacy among our children.
As the President and Co-Founder of GrassROOTS Community Foundation, I have added a few words and call to action to the guide. My charge to parents and caregivers is a simple one: listen to your children, encourage them as well as promote their reading and literacy skills. Reading is a pathway to freedom and liberty. As caregivers it is our responsibility to develop the imagination of children so that they can dream, create and structure opportunities for freedom and equity.
We have reviewed the titles and descriptions of books to ensure that they fit the criterion of having a black girl as the main characters. We have also catalogued the books by reading level.  This time-consuming task would not be possible without your financial donation to hire some interim part-time staff. We could not do it without all of you who donated, our volunteers and the librarians from West Orange Public Library.
Each month we will update the list and continue to serve as an information repository for Black Girl Books.
If you know of a black girl book, not listed here, please send us a copy so we can add it to our collection. We would like to see this list grow. Our address is:
GrassROOTS Community Foundation
59 Main Street
Suite 323
West Orange, NJ 07052
Financial donations are always welcomed. All donations are tax-deductible.
Thank you.