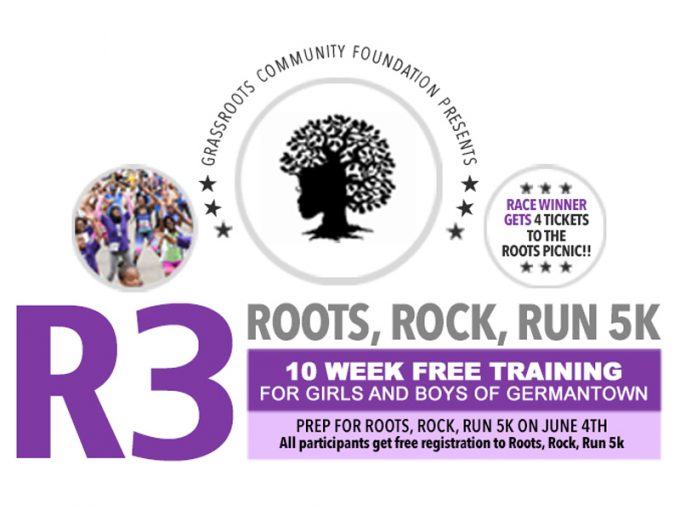 ROOTS, ROCK, RUN 5k Free Training
GrassROOTS Community Foundation will offer a free 10-week training program to get the community of Germantown Philadelphia ready for the Roots, Rock, Run Community 5K Walk/Run 5k on Saturday, June 4, 2016.
Come one, come all, support the community, get in shape, and have some fun!
Registration for training is not required. Come out and join us on Saturdays at 9am beginning on April 2nd at Anna L. Lingelbach Elementary School, 6340 Wayne Avenue in Germantown. Training will be led by the phenomenal Coach Lez.