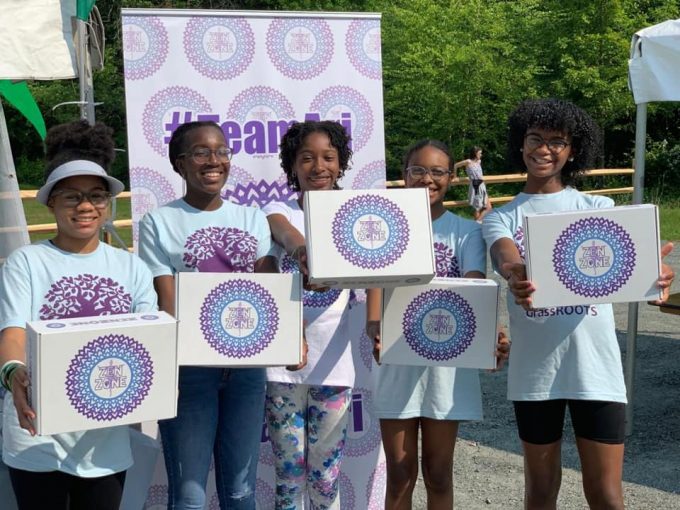 ZenZone Social Action Project
Thank you for supporting SuperGirl Ariyan's ZenZone social action project. Because of your generous support Ariyan has successfully raised $500 for the Arthritis Foundation. Through your donations she was able to create 100 go-boxes for youth coping with invisible pain. Each box with ice packs, comfy socks, zen coloring books, stress balls, and fidget spinners will help to provide comfort to youth who experience this chronic and sometime debilitating illness.
On June 2nd in West Orange, New Jersey, Ariyan in collaboration with Arthritis Foundation and with the help of the GrassROOTS Community Foundation SuperGirls Society distributed almost fifty percent of her go-boxes at their Walk for a Cure, the foundation's largest arthritis gathering in the world.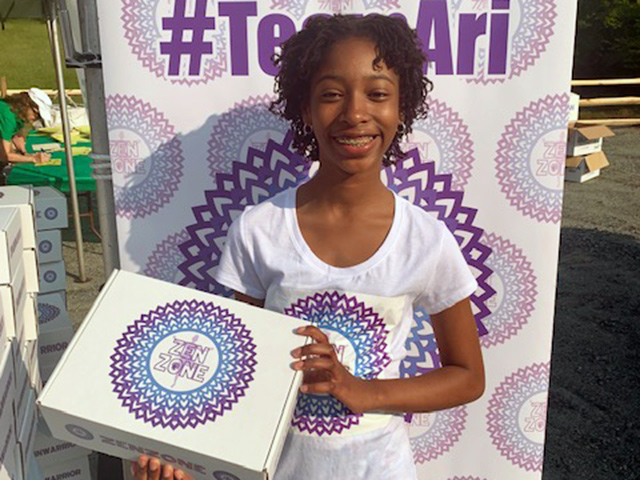 In July, Ariyan completes her time with GrassROOTS, but her social activism lives on. The ZenZone project will continue with additional distributions at the: Arthritis Foundation Camp CHAT, a residential summer camp for youth with juvenile arthritis. The program is designed to increase campers' self-esteem by creating opportunities for them to meet personal challenge; ZenZone will also work with St. James Health Federally Qualified Health Centers in Newark, and the Serenity Room at Wynona's House, a nonprofit organization in Newark promoting justice and healing of child victims of abuse and violence.
To meet Ariyan and receive your own ZenZone box, join her on September 14th at Newark Beth Israel's Annual Alma Beatty Health Fair in Newark, New Jersey.
For more information, please contact Tenisha Malcolm at tenisha.malcolm@gmail.com