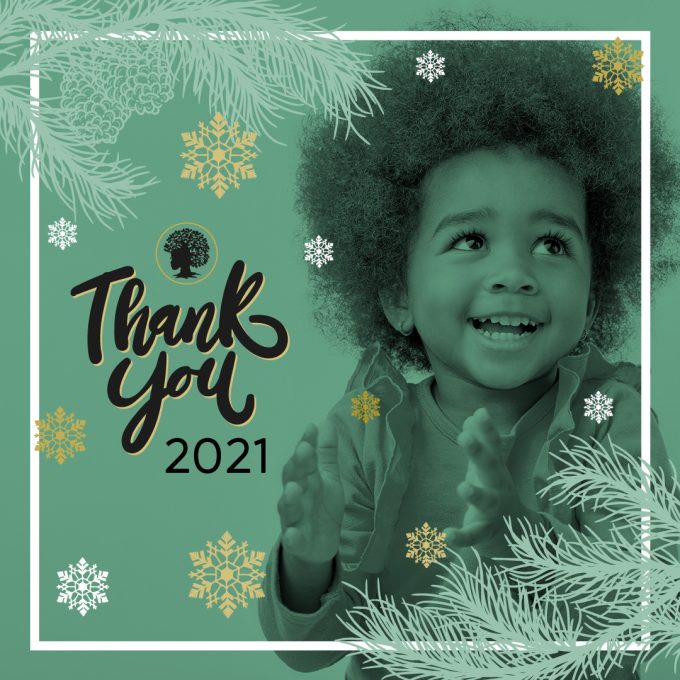 Thank you 2021 and beyond
Thank you and community highlights of 2021
Turkey Challenge
Turkey Challenge winner….The Communities of Philadelphia, Atlanta and Newark
TeamJanice provided the most meals.
TeamLisa had the most corporate donors.
TeamTia had the greatest number of donors.
TeamAja brought in the most new donors to GCF.
---
#GivingTuesday
We did it. Because of you, we raised $25,000 for the Love In Action school and community center in the rural community of Guirand, Haiti.
---
Super News
GCF has earned two grants that will allow us to take 10 girls to North Carolina to study Black food supply and farming. We look forward to learning with and from scholars Dr. Melissa Harris-Perry of Wake Forest and Dr. William Darity of Duke during this summer's adventure.
SuperGirl Tori, one of the original five SuperGirls, has committed to attend Columbia University in the Fall.
SuperGirl Amina has already been admitted to several colleges with funding support. She is awaiting a decision from her top choice of schools.
SuperGirl Marley has been admitted to Yale University and will make her final decision in the Spring.
SuperGirl August continues to get straight A's in mathematics and found her love in the arts. This fall she participated in Seussical.
SuperGirl Amanda started high school after successfully completing the W.E.B DuBois scholars' program at Princeton University.
SuperBoy Kai was admitted to several colleges with funding support, and will be studying engineering this Fall.
SuperGirl Jacsyn's love of reading continues which inspired her to volunteer at the local library this summer. This year she is soaring academically and remains on high honor roll.
---
Community Highlights
We hosted the 2nd Civics in Color led by Dr. Sabrina Curtis, Tyrone Pinkins and Dr. Janice Johnson Dias.
Dr. Janice Johnson Dias released Parent Like It Matters: How to Raise Joyful Changemaking Girls.
SPHINX program working with Senior residents at Georgia King Village in Newark  began in the Spring of 2021. This virtual cooking program focuses on creating plant-based easy-to-prepare meals.
GCF collaborated with Read Across Jamaica which delivered hundreds of books and meals to rural and urban children in Jamaica. The multi-day giving events were co-sponsored and led by the Book Industry of Jamaica and Latoya West-Blackwood.
Ending Period Poverty work continued in Ghana with the help of Cathy Ekar and the Rotary Accra-Airport City.
Our second year of Roots, Rock, Run 5k virtual was a success, but we are hoping for the end of the pandemic and return to in-person walking/running.
SuperGirl Marley read an excerpt of the Constitution at the 4th of July Celebration in Philadelphia. She also had the opportunity to greet First Lady Jill Biden.
The 2nd Annual Red Dot Day led by Ambassadors Amina Anekwe and Lisa Maxwell brought more partners to the table. The work to #endperiodpoverty and period shame continues. Actress and UN youth ambassador, Monique Coleman attended this year's event at West Orange High School.
#GreenRibbonDay was adopted by the Town of West Orange and several major organizations including The Council on Black Health. This year's activities included a number of notable youth ambassadors including Marsai Martin and her mother Carol Martin.
We co-sponsored two events in support of domestic violence survivors; a book reading with Dr. Janice Johnson Dias and VP of the National Domestic Violence Hotline, Tommi Vincent and Give Thanks dinner catered by Vonda's Kitchen.
Board member Lisa Maxwell started a step change in her career. She now leads Mastercard's North America's product marketing.
SuperMom Cassaundra Sledge is finishing her Masters in Public Health and in 2022, she will begin her appointment as a member of Madison Board of Health.
SuperMom Ali Scott and alumni mom Erica McDay's event planning company, Simply Anise Events has been featured on TLC's Addicted to Marriage.
SuperMom Aamira Garba's LoveLee wine was named Vinepair's as one of the 50 Best Wines of 2021
---
2022
More public education courses
Quantitative Public Health Data Literacy Course with NYU and Dr. Melody Goodman
Civics in Color with Dr. Sabrina Curtis
Understanding Structures with Dr. Janice Johnson Dias
What are you communicating with Lisa Maxwell, MBA