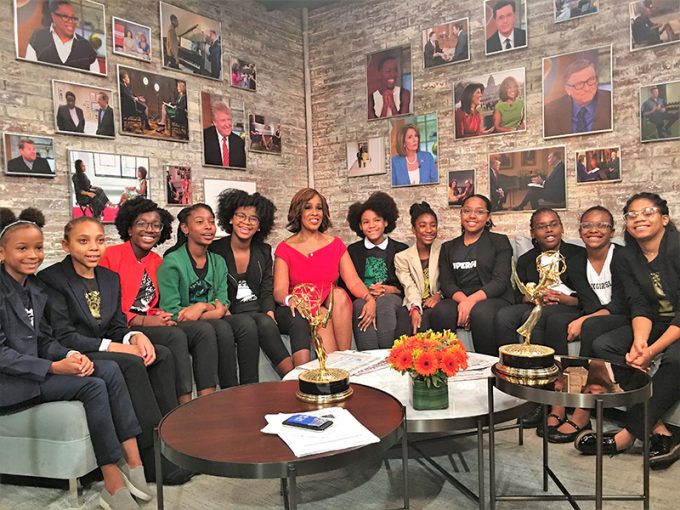 This year's SuperCamp theme is MOBILIZATION.   SuperGirls learned about four key areas of mobilization for people of African descent: the African experience on the continent as well as the Abolitionist, Voting Rights/Suffrage, the Civil Rights and Black Lives Matter movement in the US. They learned about the ways in which activists define the social issues, raised awareness, build coalitions, developed strategies as well as the way we have implemented and monitored success in an effort to move toward sustainable change. More specifically, SuperGirls studied African and African American History, worked together collectively to promote the good within themselves and each other, learned ways to keep their minds and bodies healthy, shared their gifts and talents through volunteerism. They also expanded their artistic expression with photography, art and dance.
On August 3rd and August 4th, they will be sharing what they have learned in their two showcases.  SuperCamp New Jersey's event takes place at Speedway Academies on August 3rd from 6-8pm. SuperGirls Amina, Tori and Marley Dias will host the event.
SuperCamp Philadelphia has completed their full inaugural year. Their showcase will take place August 4th from 1-3pm at Taller Puertorriqueno. Dr. Janice Johnson Dias will host the event with music by DJ Scotty Nevers.
Details of each event
Saturday, August 4th 
Poetry, drama, art and photography + The World Premiere of "Wake Up Everybody" dance performed by the SuperGirls
Doors open at 12:30pm
Performance begins at 1:00pm-3:00pm
Taller Puertorriqueno
2600 N. 5th Street
Philadelphia, PA 19133
Open to the public
Music by DJ Scotty Nevers
Support by the Office of Institutional Diversity, Equity, Advocacy and Leadership (IDEAL) at Temple University
Contact: Bridgett Wilkerson- bwilkerson@grassrootscommunityfoundation.org
For more information: www.grassrootscommunityfoundation.org
#investingirls
---
GrassROOTS Community Foundation
Presents
SuperCamp New Jersey Showcase
Friday, August 3rd 
Performances by the SuperGirls
African Dance, choreographed by Yahya Kamate
Poetry with Kween Moore & Tamen Hade
Modern Dance choreographed by Made Stars
**Special Performance by the SuperCaregivers
Hosts: SuperGirls Amina, Tori and Marley Dias 
Doors open at 5:00pm
Performance begins at 6:00pm
Speedway Academies
701 W. South Orange Ave
Newark, NJ 07106
Open to the public
Music by DJ Scotty Nevers
Support by The Episcopal Church of St. Andrew & Holy Communion and NYU College of Global Public Health
Contact: Dr. Janice Johnson Dias-president@grassrootscommunityfoundation.org
For more information: www.grassrootscommunityfoundation.org