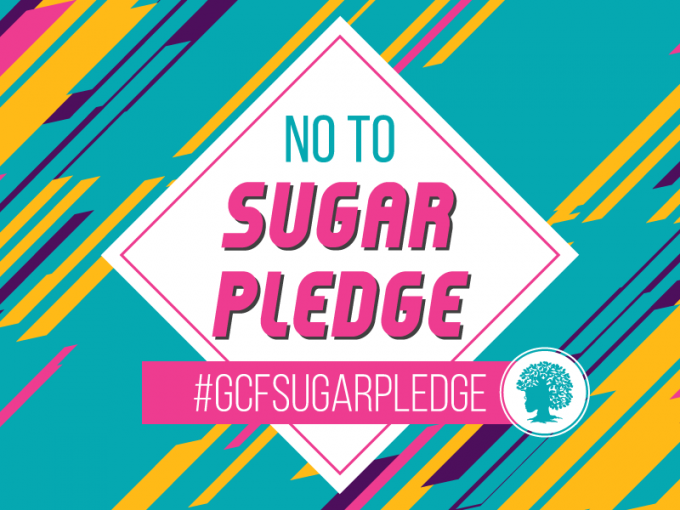 GrassROOTS No To Sugar Challenge 2018
Join the #GCFSugarPledge.
WHY?
According to medical and public health officials, excessive intake of sugar can negatively impact our minds and our bodies. At GrassROOTS we are devoted to promoting and supporting wellness by helping our community members eat healthier and move more. We are also committed to sharing information that helps us all live and longer healthier lives. In so doing we hope to reduce the incidences of obesity and optimize well-being. For these reasons, we are reducing and/or eliminating artificial sugars from our daily diets.
We are choosing healthy, natural sugars from fruits and we are opting for a largely plant-based diet.
For the month of July, join us by saying No To Sugar.
Take the #GCFSugarPledge today.
AVOID:
• Sodas
• Fruit juices (high fructose)
• White breads
• Fried foods
CHOOSE:
• Hot breakfast with protein-daily
• Fresh Fruits
• A vegetable at each meal (if possible, dark leafy greens)
• Nuts (if not allergic)
• Lean proteins (fish, chicken, lean beef)
• Whole grain snacks
• Plant-based meals
Post your nutritious food choices and healthy meals on Instagram.  Use the hashtags #GCFSugarPledge #SuperGirls, #investingirls. Please remember to tag @grassrootsfound to be included in the contest.
The person with the most active participation wins a $100 VISA gift card. You can also follow last year's winner, Olivia Affuso on IG @oliviaadventures for tips.
Contest starts July 9th and end August 5th.