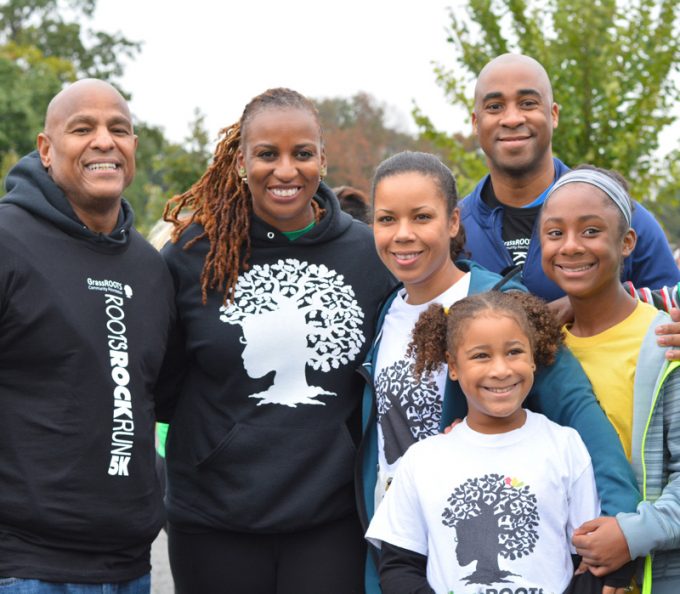 HealthCare Fellows Program
RWJBarnabas and GrassROOTS collaborate to develop HealthCare Fellows Program
GrassROOTS Community Foundation is pleased to announce the launch of its "HealthCare Fellows Program."  For the summer of 2017, GrassROOTS will work in collaboration with RWJBarnabas to begin the development of a pipeline program for Black girls in healthcare. Extending from the traditional STEM framework, girls will learn about the business and policy practices in the implementation and operation of a healthcare system.
Healthcare will be the largest industry in the world in the next decade. HealthCare Fellows will be well-positioned to enter and lead this industry. Through this fellowship girls will learn about innovation in health as well as way to respond to contemporary healthcare needs.
The fellowship program has three long term goals:
●      Help to decrease healthcare's influence on health disparities;
●      Increase secondary educational achievement for girls;
●      Support community infrastructure.
The more immediate goals of the program are to familiarize girls with the operations of the healthcare system and healthcare policy.
During the month of July, GrassROOTS LEAVES SuperGirls (middle school age girls) will intern at five designated worksites with the RWJBarnabas System including Newark Beth Israel Medical Center and Saint Barnabas Medical Center. Under the guidance of Trailblazing mentors from RWJBarnabas, girls will learn about Finance, Marketing, Pharmacy, Social Work, Technology, and Government Policy.  At the end of the internship, girls will present their learnings and demonstrate their newly acquired skills to the RWJBarnabas team. Throughout the year Trailblazing Mentors will meet once quarterly with the SuperGirls to help them continue learning about the healthcare system.
About RWJBarnabas
RWJBarnabas Health is New Jersey's second largest private employer – with more than 32,000 employees, 9,000 physicians, and 1,000 residents and interns. The health systems contributed a combined total of over $550 million in community benefit services annually.