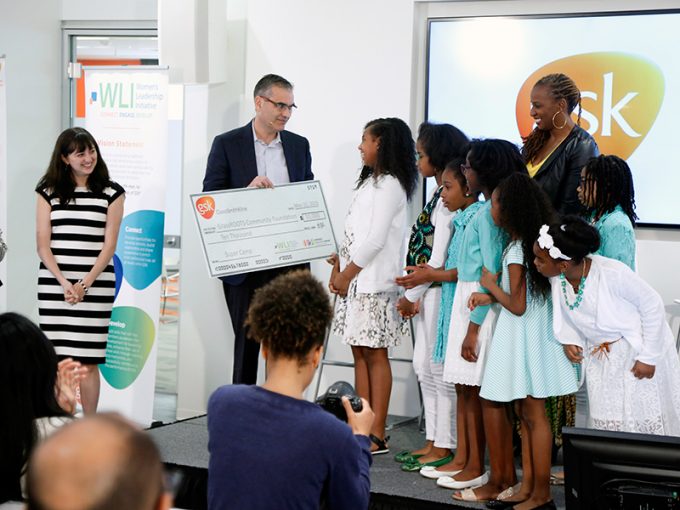 GSK invests in developing SuperGirls
GSK Consumer Healthcare Investment in Development of GrassROOTS' SuperGirls
The GSK Consumer Healthcare Partnership
Since the inaugural year of SuperCamp in 2011, GSK Consumer Healthcare has been a foundational investor in the GrassROOTS Community Foundation (GCF). That investment has continued till today. Whether through fiscal donations by individual employees, professional development from GSK volunteers and grants sponsored by the Women Leadership Initiative and the African American Alliance, GSK has contributed significantly to the pipeline of girl leaders. The returns on investment have now begun to bear fruit and we could not have flourished without this essential support.
Why Girl Leadership
As leaders of industry, we are well aware that the new global marketplace demands innovation and leadership in fields like business, arts and science and industries like healthcare. While women are 44 percent of the overall S&P 500 labor force and 36 percent of first- or mid-level officials and managers in those companies, they are only 25 percent of executive- and senior-level officials and managers, hold only 20 percent of board seats, and are only 6 percent of CEOs (cite). This leadership gap is more pronounced for women of color. Women of color were only 3.9 percent of executive- or senior-level officials and managers and 0.4 percent of CEOs in those companies in 2015 (Center for American Progress, 2018).
Further, healthcare is slated to be the largest employer over the next two decades.
The GrassROOTS Way
As a training institution, GrassROOTS has chosen to tackle the issue of girl leadership head on. In response to the aforementioned gap, the GrassROOTS Community Foundation has developed the one of a kind training experience to develop a pipeline of girl leaders across the full academic spectrum: elementary school, middle school, high school and college girls. We connect these girls with leading women executives who offer strategies for how girls can succeed in today's fastest growing industries. Research tells us that mentorship and models can help girls and women achieve success in their chosen fields (Evans and Herr, 1991). We construct models to help our girls Think F.A.S.T.E.R: Girls succeeding in Finance, Arts, Science, Technology, Engineering and Research.
With GSK's support we have developed a robust and comprehensive year-round leadership training program: SuperGirls Society which includes a summer intensive component titled SuperCamp. Within this program, we have also trained middle school girls on the ways in which the healthcare industry operates from behavioral health to health policy.  https://youtu.be/WH86b4jhhuI
GSK has also been instrumental in the development of professional development and mentoring program for high school girls. For the past three years, we have held convenings focused on equipping girls with the knowledge and skills to succeed in business. These program called Think FAST and Think FASTER is organized for girls, by girls. GCF train girls  moderate all panels; girls produce all content as media team technicians; and girls engage one-on-one with top women executives.
Think F.A.S.T: https://grassrootscommunityfoundation.org/think-f-a-s-t-girls-succeeding-in-finance-arts-science-and-technology/
It was GSK's investment in 2011 that inspired our girls to think big. The 5-year olds who visited the ABREVA shoot have all been so deeply influenced. Now as teens, they are leading initiatives that will impact their communities and the world.
Marley Dias now aspires to tell stories that impact people's lives.
Tori Fergus now a high school student wants to study pharmacology.
Amina Anewke realizes now that artistry can be used for social good.
The seeds were planted in July 2011 and they continue to grow.
Thank you GSK for choosing to #investingirls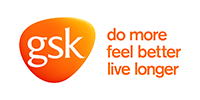 GSK & GrassROOTS Timeline
2011
May 2011: Abreva TV Shoot
2013
July 2013: F.A.S.T. Trailblazer Visit to GSK – Learn Finance
2015
June 2015: Professional development for Healthcare Fellowship
2016
May 2016: WLI Presentation by SuperGirls & GSK Grant
2017
April 2017: Think F.A.S.T. Conference & GSK Grant
2018
April 2018: Think F.A.S.T.E.R. Conference & GSK Grant