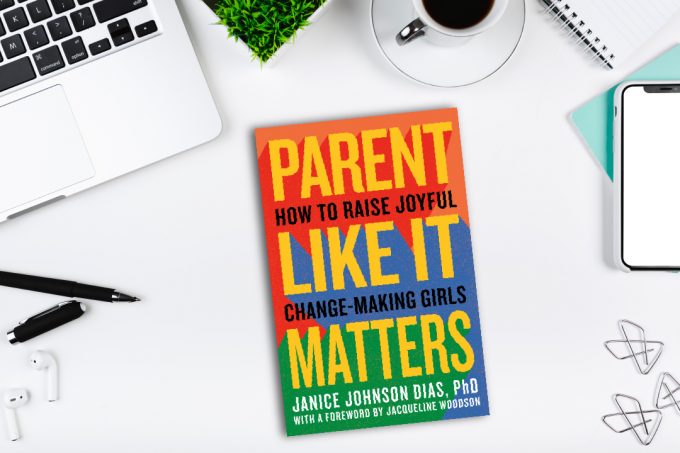 GrassROOTS President and Founder has written a book
Parent Like It Matters is an accessible blueprint to embolden our daughters to be critical thinkers and problem-solvers. Published by Ballantine Books, an imprint of RandomHouse.
Dr. Johnson Dias knows that self-realized girls are created through intentional parenting. And so she asks parents to make deliberate choices—from babyhood through adolescence—that will give their girls the resources and foundation to take hold of their own futures and to create sustainable social change.
Unlike other parenting experts, Dr. Johnson Dias doesn't urge parents to focus solely on their children. Instead, she tasks them with a personal challenge: to find their own joy. Dr. Johnson Dias brings her own jubilant passion to parenting, mentoring, and teaching and she inspires caregivers to do the same.
Using cutting-edge research and Dr. Johnson Dias' own experiences, the book offers information and strategies for making discussions of racism and sexism a daily practice, identifying heroes and mentors, educating yourselves together, and uncovering your girl's passions and what issues drive her the most.
The book comes out in Spring 2021. To pre-order the book, click button: