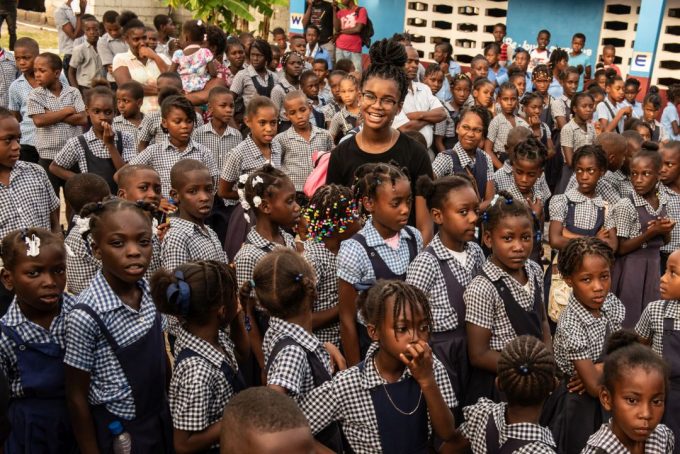 From New Jersey to Haiti, Jamaica and Ghana, GrassROOTS work has expanded beyond the United States.
In June 2019, SuperGirl Olivia's project and JetBlue brought us to Haiti to support orphaned youth and students. Additionally, we have amplified our efforts to increase educational opportunities for girls. GCF Team members  made several trips to Jamaica and a seminal trip to Ghana.
In collaboration with  Uzima Dance Fitness in Newark, Her Flow Foundation in Jamaica and the Rotary of Accra-Airport City, Ghana, GCF has now developed several health and educational initiatives.
In Newark, New Jersey, we have developed the Red Spot Pantry which  provides sanitary napkins and food for high school students at Central High School.
With youth ambassador Amina Anekwe, this October,  the team traveled to  and donated menstrual supplies to 750 girls in Ghana. We will return in 2020 to build a library and pantry for youth in rural communities.
This April, the team will travel to Kingston, Jamaica where we are providing primary and secondary students with 5000 blackgirlbooks and sanitary napkins.