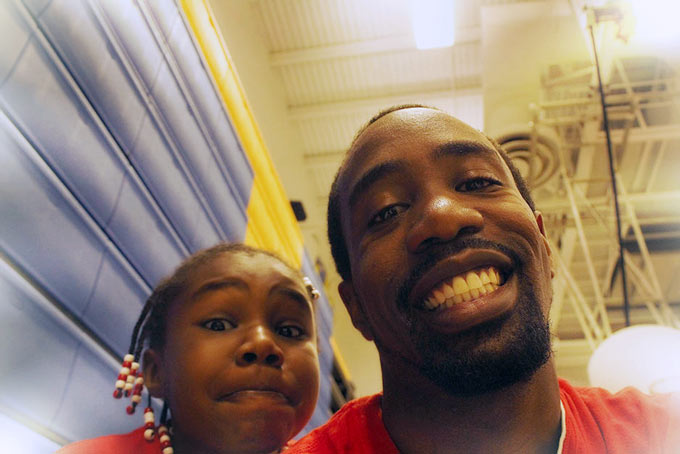 Daddy's Little Girl Week 4 Winner
Dad's Occupation?
Network Security Consultant
Age & Name of your other daughter?
9 years old, Tatyana Robinson
Primary Reason for Participating in DLG?
Our primary reason for participating is to show the world and other fathers how much fun a daddy/daughter relationship is, to stay active, and use our daily activities to win a trip to Disney World.
What other things do you and your daughter enjoy doing together?
We like gardening, making whipped shea butter, going to the movies, and listening to news radio.
What resources allow you to spend so much active time with your daughters?
I travel for work now, so when I'm home on weekend, or working at home during the week, I maximize my time and make sure I do as much as humanly possible to have fun with my children.  Whether it's cancelling personal engagements, or flying home early to spend time with my family.
What activities are the most fun for you?
I mostly enjoy playing catch with my daughter, practicing softball, or biking around DC.
How do you balance your daughter's health and education needs?
We avoid fast-food as much as possible, sodium, juice, sodas, and we always run around the house, or outside.  I keep my daughter active in extracurricular activities inside and outside of school, like robotics, softball, and student government.