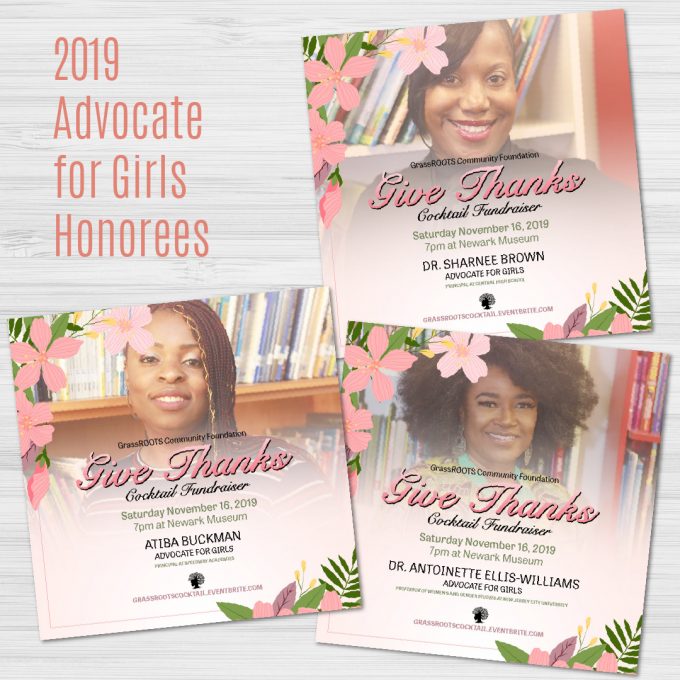 Advocate for Girls Honorees 2019
On Saturday November 16, 2019 we will honored a group of thoughtful and dedicated community change agents. This year we are celebrating 3 women educators who are Advocates for Girls. Join us at our Give Thanks event as we elevate those around us who are the change we want to see in the world.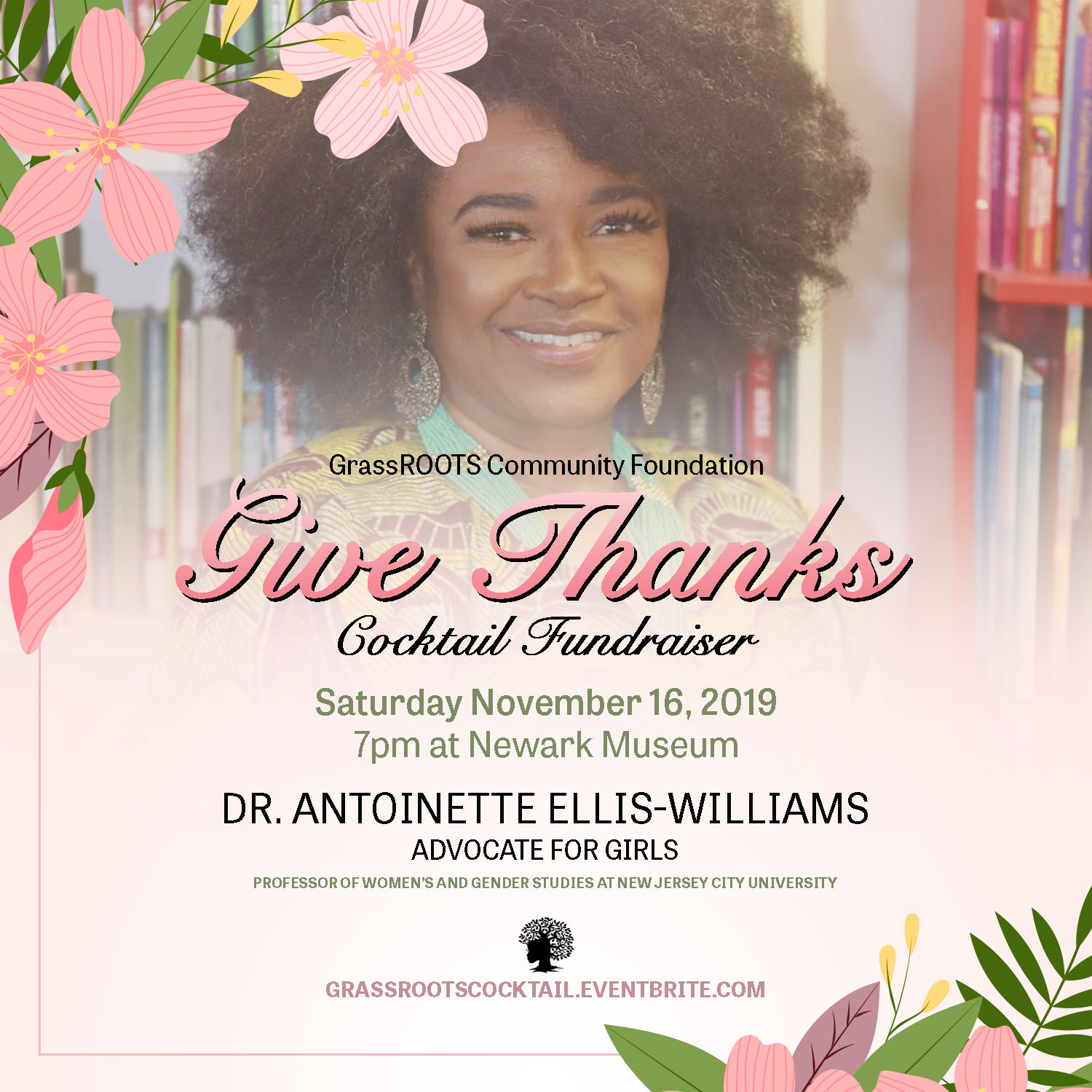 Meet Dr. Antoinette Ellis-Williams—Advocate for Girls Honoree 2019.
Dr. Antoinette Ellis-Williams graduated from Seton Hall, with a Bachelor of Arts in Sociology. She earned a Master's of Public Administration (M.P.A.) from the University of Pittsburgh, Graduate School of Public and International Affairs. Dr. Ellis-Williams earned her doctorate in Public Policy from Cornell University, School of Human Ecology.
Dr. Ellis-Williams is Chair and Professor of Women's and Gender Studies at New Jersey City University.
She is a visual artist. She works in mixed media abstract digital art that explores the intersection of identity, immigration, nature and social justice through collage.
Antoinette is a playwright, visual artist, poet and filmmaker. Her play Scarf Diaries: A Play About Women, Life and Entanglements debut at NJPAC, November 2017; author of Black Gardenias: A Collections of Poems, Stories, & Saying From A Woman's Heart. In 2016, she was the Winner of the Paul Robeson Short Documentary Award for "Lee Hag Connecting Generations", Newark Black Film Festival. Her credits include producer, co-director, and writer.
Dr. Ellis-Williams is a member of the board of Trustees for the New Jersey Institute of Social Justice and a minister at Bethany Baptist Church.
She is married to historian Junius Williams and is mother to Junius Onome and Che.
---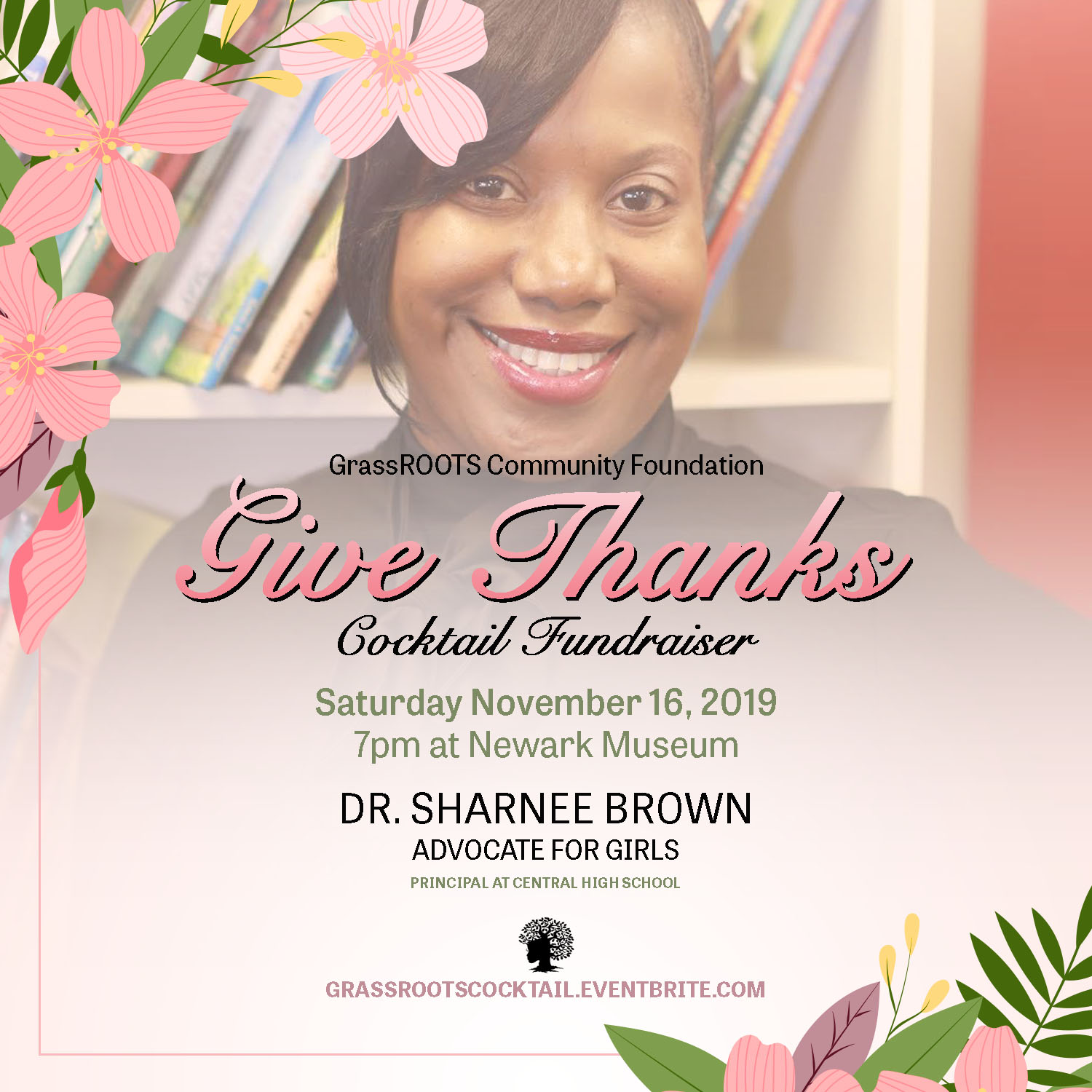 Meet Dr. Sharnee N. Brown, Advocate for Girls honoree.
For the past six years, Dr. Sharnee Brown has served as the Principal of Central High School in Newark, New Jersey. She has worked as an educator for over 25 years. She has earned a B.S. degree in Education and English as well as a M.A. in Education Leadership, Management & Policy from Seton Hall University.
Born and raised in Newark, Dr. Sharnee Brown was nurtured by her mother to love the arts, love school and to have integrity. Experiencing the first hand and crippling effects of poverty, Sharnee became a fierce advocate for economic liberty. Deeply inspired by the social programs of the 70's and surrounded by supportive adults – parents, grandparents, and teachers –Sharnee learned to value community and was motivated to share the goodwill and the exposure she has received with the children.
After graduating high school, Sharnee went on to earn two degrees at Seton Hall University and one at Rutgers University. It's no surprise that her career focuses on educating youth. She has served as a teacher, department chairperson and vice principal. In 2013, God expanded her territory, and she currently serves as the principal.
Driven by the desire for equity, a passion for advocacy and her belief in excellence in education, she has recently completed a doctoral program at Seton Hall University in Educational Leadership Management & Policy, where her research included an investigation into Blacks mothers' parental agency against racism in 21st century schools.
Dr. Sharnee's most prized accomplishments came from her involvement in various ministries. She has served as a volunteer for Young Life, a Christian organization, founded and co-lead a female youth group entitled The Ksenia Project. Her love for the arts has also been put to good use when she developed two liturgical dance teams for youth at her church and began singing on the praise and worship team.
After pursuing her fulfilling career goals in education and after overcoming cancer, Sharnee answered the call to ministry by preaching her initial sermon.
---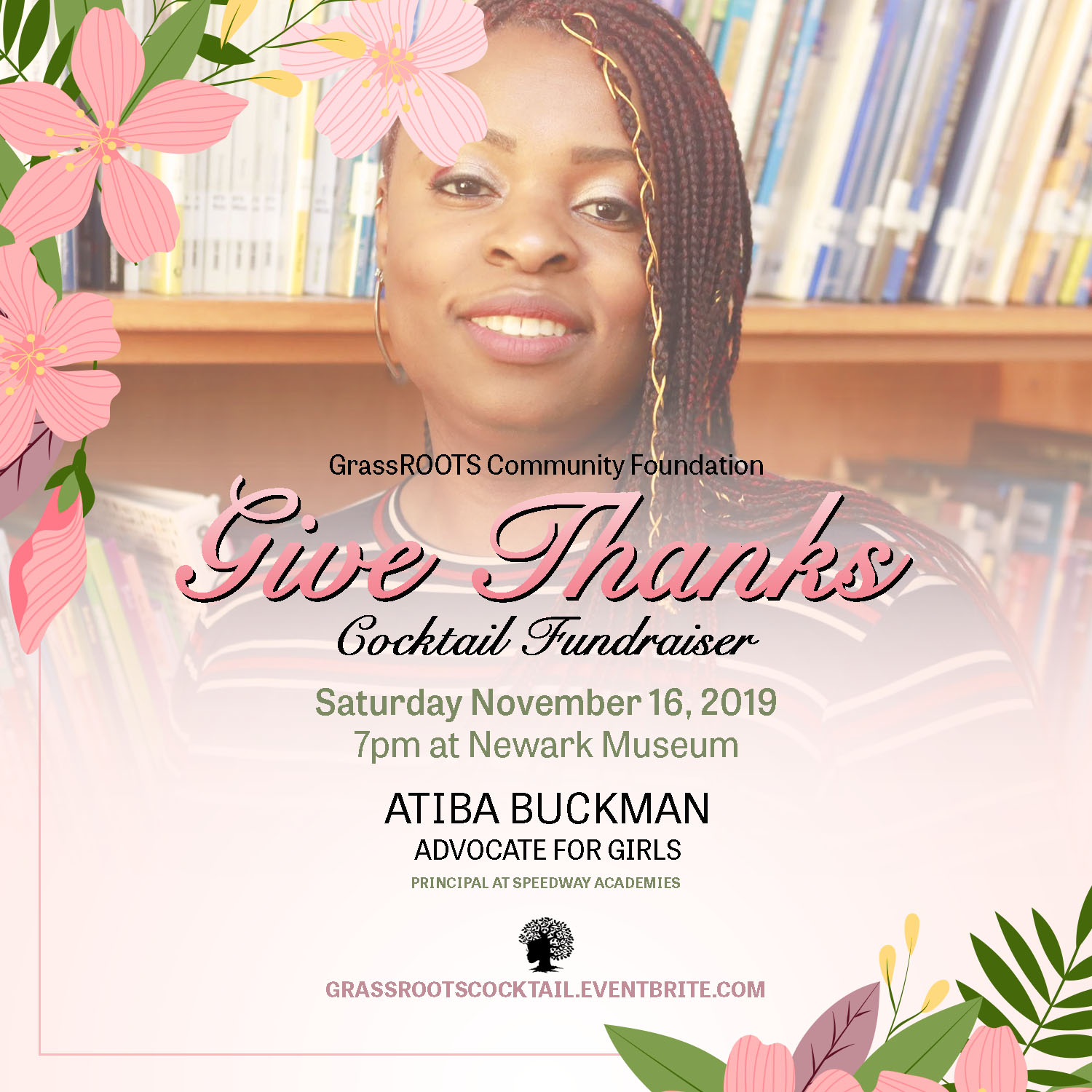 Meet Atiba Frederick Buckman, principal of Speedway Academies in Newark, NJ.
Atiba was born and raised in Crown Heights, Brooklyn, NY. Through the hard work of her Trinidadian parents, Atiba suceeded in school, earning degrees from Lincoln University and the City University of New York. Upon completion, she began teaching in New York City's Department of Education (NYC DOE).
During her tenure at NYC, she completed her graduate studies at Touro College and Columbia University Teachers College, where she honed her skills as a literacy specialist and school administrator. As an educator, she was able to strengthen her craft by completing graduate courses at Relay Graduate School, Harvard School of Education, and Yale Ruler for Social Emotional Learning.
After more than fifteen years of service in the NYC DOE, in 2012, Atiba relocated to New Jersey where she was appointed principal of Speedway Avenue Elementary School.
For the past eight years, Principal Buckman has worked to transform Speedway Avenue, one of the lowest performing schools in the then state-controlled district, into Speedway Academies, a school with some of highest English Language Arts growth of any school in the district over the past few years. Speedway has moved to the top 10 best attendance in the District and has even housed the top Elementary Debate team in Newark, NJ.
Over the past five years, students and faculty at Speedway participate in Red Nose Day each year. The purpose is to eradicate childhood poverty around the world. To date, Speedway Academies has raised more than $12,000 to fight global hunger.
With the use of their personal funds, Principal Buckman and her staff has also spearhead four Annual Community Day Dinner, serving hundreds of families from various Newark shelters.
Atiba is married to Roosevelt Buckman, and is a parent to three boys. The Buckmans are currently traveling to the continent of Africa, where they have funded, commissioned, and opened a well in Lagos, Nigeria.