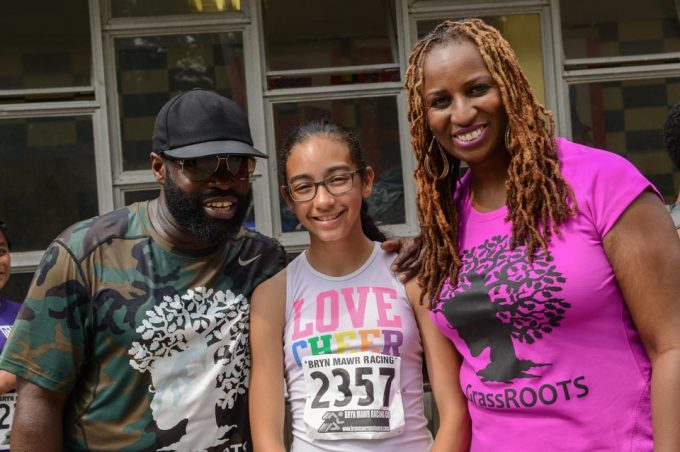 Summary
GrassROOTS Community Foundation, a public health focused nonprofit, hosted its third annual Roots Rock Run 5k on May 30.
Organizers estimated that around 400 people participated in the race, which was an effort of GrassROOTS to raise money for Lingelbach Elementary School.
At the beginning of the school year, Lingelbach had only $160 in its "discretionary budget," money used for extracurricular activities. All of the funds raised from the 5k will be used to develop an after school program for girls, during the 2015-2016 school year, for at least one year.
"A lot of the community feels abandoned, they feel that they don't matter and have no awareness with regards to health, fitness and nutrition," said Tariq "Black Thought" Trotter, chairman of the GrassROOTS Board and musician with the Roots. "This is an opportunity for us to give back and create awareness in a way that doesn't come off as preachy or invasive. This is the community doing something for the community as opposed to somebody not from here, it's a way to give back."
Source: The Philadelphia Tribune
Title: GrassROOTS Foundation raises funds for Lingelbach Elementary School

Published: June 3, 2015
Author: Samaria Bailey