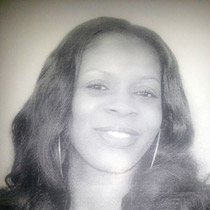 Shirlise L. McKinley-Wiggins is the Director, choreographer and instructor at Premiere Dance Theatre, Inc.    Ms. McKinley-Wiggins and her husband, the late, great James A. Wiggins, Jr. co-founded Premiere Dance Theatre and planted its roots in Montclair twenty-three years ago with a vision of being a vehicle by which aspiring dancers would flourish. Described by many as a distinguished dance educator, Ms. McKinley-Wiggins has facilitated many programs for entities such as Newark Pre-School Council, Newark Public Schools, Newark Boys' Chorus, Jersey City Public Schools, Hillside Board of Education, Montclair YMCA, Montclair Public Schools, Centenary College, the College of St. Elizabeth and the New Jersey Performing Arts Center, New Jersey Dance Academy. In the summer of 2013, Ms. McKinley-Wiggins was awarded an "ArtStart" grant from the Newark Arts Council where she implemented a "Dance in Science" program for students of Newark.  Ms. McKinley-Wiggins is most honored and proud to have received the Montclair Branch NAACP Business Award for 2013.
Gifted in all aspects of the performing arts, McKinley-Wiggins' transition to choreographer was well received and well sort after by many in the dance arena, the music industry and the educational sector.  She, with her partner, is one of few choreographers to establish a report with such well-known choreographers as Eleo Pomare, Fred Benjamin, Diane McIntyre, Andre Tyson, Freddie Moore and the late great Talley Beatty.  The Wiggins' professional troupe, Premiere Dance Theatre Company was commissioned to do several works by these legends.  In addition to setting on their own hand-picked company, Wiggins and McKinley-Wiggins have choreographed for Tonya Pinkins of "Jelly's Last Jam", Shakiem Evans of "Center Stage" and "Mama Mia", Seymour Street Records, Rap Artist Sulaw, BBC and countless others.  Most recently, the Premiere Dance Ensemble and Workshop Kids made stellar performances for the WNBA, the Garden States Gospel Gala and a BET executive.
Ms. McKinley-Wiggins has toured nationally and internationally as featured artist at the American Dance Festival, BET, Joyce Theatre, Lincoln Center Outdoors, Church at the Riverside, Brooklyn Academy of Music and countless other venues.  Ms. McKinley-Wiggins is an alumnus of Rutgers University and INROADS.  She was an actuarial intern and commercial underwriter.  She has four children, James, III, Jordan, Alisa and Vanessa and is a member of the National Association of Blacks in Dance.  Ms. McKinley-Wiggins trained at the School of the Garden State Ballet under the direction of Fred Danieli and Kyne Franks, Rutger's Mason Gross School of the Arts and the Alvin Ailey American Dance Theatre.
Ms. McKinley-Wiggins is grateful to her late husband's leap of faith in creating the Premiere Dance Theatre, a place that has inspired many to greatness.
As director of Premiere Dance Theatre, Ms. McKinley's school offers "more than just a place to dance".  Premiere is a place where students experience personal development, enhanced self-esteem, discipline and creative expression, while enjoying a fun form of physical exercise.  Premiere Dance Theatre is dedicated to maintaining the highest level of dance excellence.  We realize that there is a need for a place that will nurture the talents of dancers, provide a valuable community resource for all dance enthusiasts and dance audiences, and create new opportunities for growth and enrichment in all aspects of the Arts.