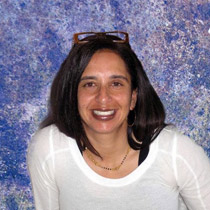 Adriana Leela Bohm, mother of two children — a daughter who is 8, Rana Jackson, and a son who is 12, Che' Jackson
Adriana has been a professor at Delaware County Community College in PA for 14 years as a full time. She also teaches Sociology. Her favorite course is Experiences in Diversity
She has a PhD from Temple University in Sociology, a MA from the University of MD Baltimore County in Sociology, and a BA from the University of DE in Sociology and Black American Studies.
Adriana is also on the Red Clay School Board in Wilm, DE, the largest school district in the state and she is the only woman of color who has ever served on the board.
Adriana believes in advocating, speaking up, and organizing against injustice every day!