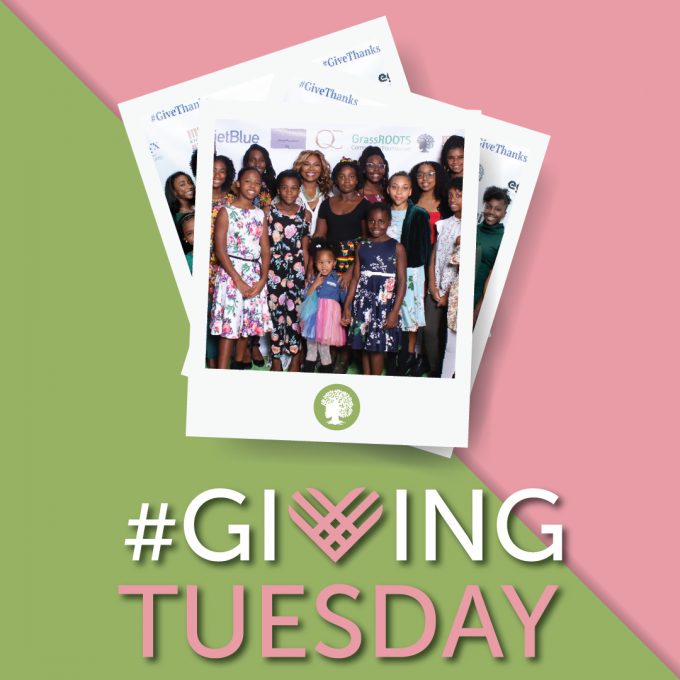 We are so grateful for your support in providing funds to our initiatives and programs.
Because of you, this year, we have been able to provide healthy meals to hundreds of families in New Jersey and Georgia; supply period products to over 1000 girls in the United States, Jamaica and Ghana and build a pipeline of girl leaders.
This #GivingTuesday, we ask for your help once more.
There is one area in which we need additional resources: OPERATIONS.
Operations are the engine that propels the work of the programs and initiatives. This includes materials, printing, shipping, transportation and other fees. As a nonprofit, we operate on a small operations budget, absorbing costs to make the work run smoothly.
Whether traveling to Georgia, Jamaica, Newark or Ghana, our GrassROOTS team members often pay for their transportation, accommodations and meals out of pocket. And what we cannot pay for, we negotiate beg and barter to make the work happen.
However, we can't absorb or negotiate when it comes to renting drums for performances or shipping books, period supplies or other materials overseas. Additionally, we must stay connected with phone, fax, and internet service. And we MUST pay our consultants, all of who are small business owners; without full-time staff, consultants make the work happen.
This #GivingTuesday, we ask you to help us by investing in our operations.
We are grateful to you for helping with the programming through your donations and ask you to reach a bit deeper for $10 more.
Help us reach our goal of $5000.