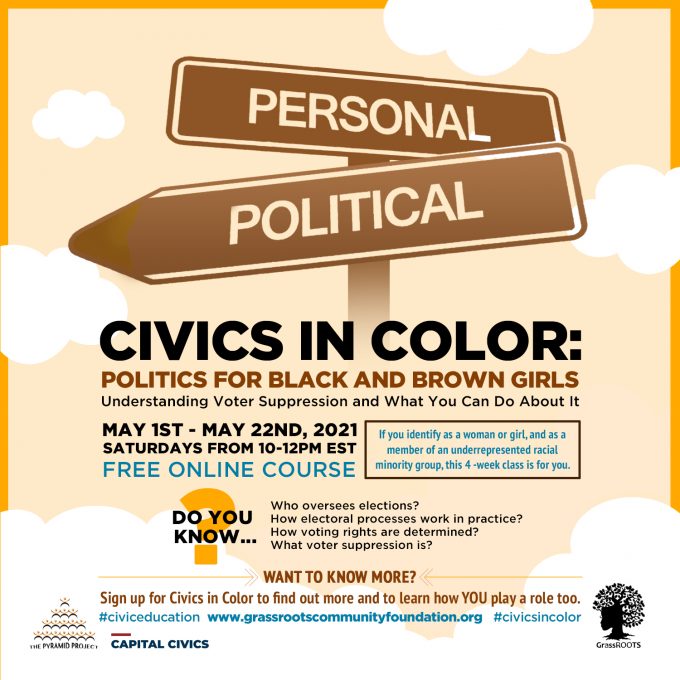 Civics in Color: Politics for Black and Brown Girls
Understanding Voter Suppression and What You Can Do About It
May 1- May 22, 2021

Saturdays from 10-12pm EST
DO YOU KNOW…
Who oversees elections?
How electoral processes work in practice?
How voting rights are determined?
What voter suppression is?
WANT TO KNOW MORE?
Sign up for Civics in Color to find out more and to learn how YOU play a role too.
If you identify as a woman or girl, and as a member of an underrepresented racial minority group, this 4 -week class is for you.
Civics in Color is a collaboration among the GrassROOTS Community Foundation, Capital Civics and the Pyramid Project.
FREE online course
Open to ages 16 and older 
Class is open to all.
#civiceducation
#civicsincolor
---
APPLICATION FORM