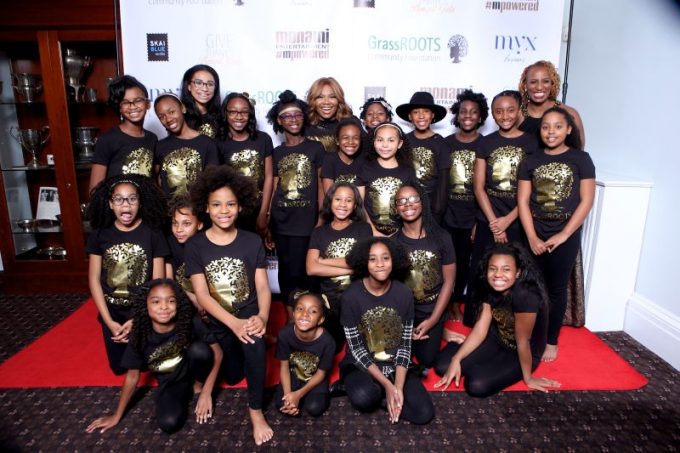 2016 Give Thanks Benefit Gala
GrassROOTS, Mona Scott-Young, CEO, Monami Entertainment and Marley Dias, Founder of #1000BlackGirlBooks hosted the 5th Annual Give Thanks Benefits Gala, to raise funds to support GrassROOTS' work in New Jersey.
This year's Give Thanks honored three Wellness Warriors. Women who despite of their own mental health challenges have shown great courage in the face of their own devastating health challenges but continue to selflessly give back to their communities. We also recognized Volunteer of the Year, Sherille Raymond who has made extraordinary efforts to help GrassROOTS grow.
Among the celebrity guests were Yandy Smith-Harris from Love and Hip Hop, former NBA player Elton Brand, Du "Doitall" Kelly of rap group Lords of the Underground, DJ Scotty Nevers, Amiri "Middy" Baraka, Chief of Staff, City of Newark; Elton Brand and Darrell Terry, CEO of Newark Beth Israel Hospital.