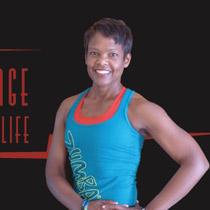 I am a Health & Wellness Speaker – Group Fitness Instructor – Personal Trainer and Wellness Coach in the New York Metropolitan area. My journey in the health and wellness field has been a unique one – one that I am immensely proud of.
Professionally, I have served as a State prosecutor – putting rapists, arsonists and murderers in jail and as a Federal prosecutor putting corrupt police and organized crime members away.  I also had the chance to pursue a singing career that allowed me the opportunity to sing opera at Carnegie Hall before losing my voice.  But for all my accomplishments, it was not until I successfully lost over 77 lbs that I finally felt I had reached my highest achievement – an achievement that compelled me to enter a life of fitness.
Now, as a certified Personal Trainer – Group Fitness Instructor and Wellness Speaker at multiple gyms, fitness facilities, towns, corporations and organizations throughout the tri-state area, I specialize in Weight Training, Rebounding, TRX, Jump sport, Zumba Fitness, and Tabata Boot Camp.
My passion is transformation inside and out – – Helping individuals achieve a greater state of wellness while bringing the Fun to Fitness.  It is a Wellness Revolution!