Roots
Like the roots of the tree, mothers provide structural support to their children, but to do so mothers also need support. ROOTS programs equip mothers with the skills necessary to enhance and maintain their health and the health of their children.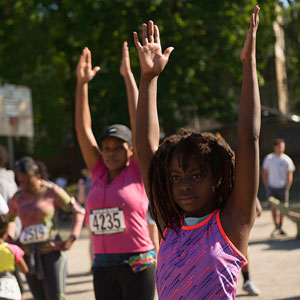 Essex County, New Jersey
at Interfaith Hospitality Network
A family program that teaches homeless parents & children the joys and health benefits of practicing yoga & cooking together at Interfaith Hospitality Network of Essex County.
Healthy Eating and Movement
Learn about how to shop for healthy foods while living on a budget.
Kemetic Yoga
Learn the history and fundaments of living a life of harmony.
Mental Health
Learn strategies for fostering balancing mother and child's emotional needs.
Sexual Health
Learn strategies for fostering intimacy with partners
Social Action
Volunteer weekly at a social action agency
Support Group
Mothers and children meet in groups weekly (separately) with licensed clinician to provide support for each other.
2012-2013
With funding from the HealthCare Foundation of New Jersey, GCF partnered with Interfaith Hospitality Netwrk of Essex County to serve homeless and residentially insecure families from Essex County, New Jersey.
Supporters and Partnering Agencies
HealthCare Foundation of New Jersey
Interfaith Hospitality Network
Barnabas Health
ShopRite of West Orange
St. Matthew AME Church