Red Dot Day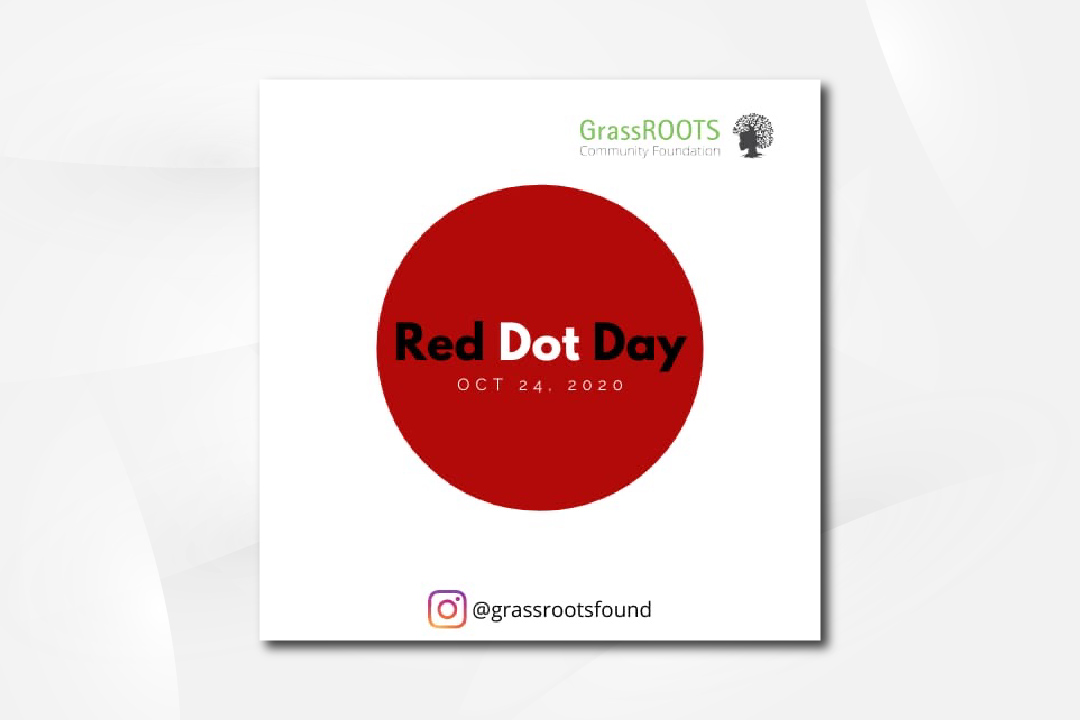 Join the GrassROOTS SuperGirls in collaboration with Her Flow Foundation for our public health initiative, Red Dot Day – a campaign to normalize conversations about periods.
#RedDotDay, also known as Period Awareness Day, is October 24th
The campaign goals are:
Help end the stigma and shame associated with periods.
Encourage all genders to discuss the importance of periods.
Help #EndPeriodPoverty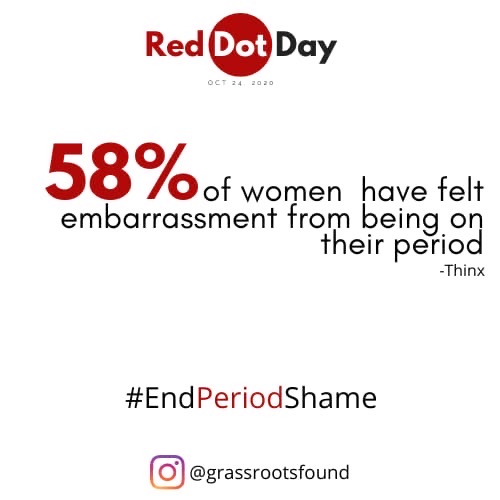 For more details on why this is important, strategies for how to engage and what you can do, please click button below:
As a #RedDotDay partner, I agree to:
Follow on Instagram: @herflow; @grassrootsfound; @shellyannweeks; @aminapatricia; @drjanicejohnson; @itslisamaxwell
Sign up for the newsletter at www.grassrootscommunityfoundation.org
Register at least 5 youth (boys & girls) for Virtual Youth Workshop (via Zoom) on October 20, 2020 at 3pm (NY/NJ time)/ 2:00pm (Jamaica time)/ 7:00pm (Ghana time). Register by sending their name, age and email address to EmbraceHerFlow@gmail.com.
Rally my company, partners, friends and family to learn about period shame.
Post pictures & a video, wearing red on your social media on Saturday, October 24th (and the days leading up to it).

See sample posts in Dropbox link above.
Film a short video (1 minute or less) and post to your social media account. It should begin "Hi, I am [your name] and I wear red to end period shame."
Join the conversation to normalize periods using #EndPeriodShame, #RedDotDay. Tag @grassrootsfound, @herflow, @aminapatricia on Facebook, Twitter & IG

Attend and amplify Her Flow Foundation's Period Awareness Week activities on social media – daily from October 18 – 24th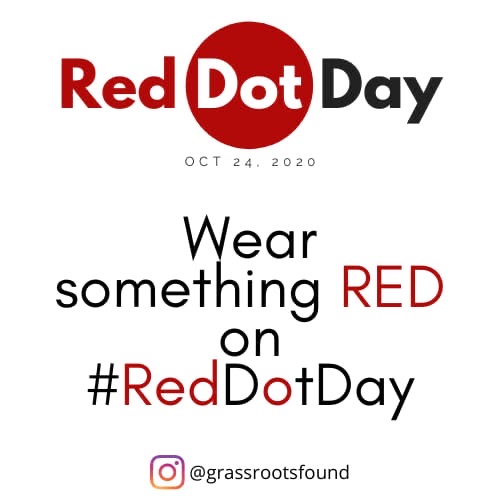 Please spread the word! The more we share, the more we can normalize periods.